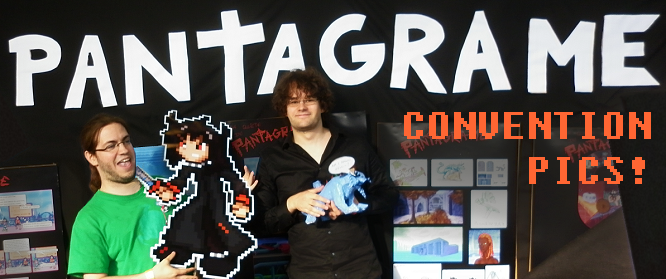 1 -
CIIL 2013
Location: Lyon
Booth partner Mirinar
CIIL is one of the lyonnaise conventions (with some grenoblois events) where I present my various works since years.
Oraziel and myself were lucky enough to display there the project's first steps: the beta, partially build version of the first three levels.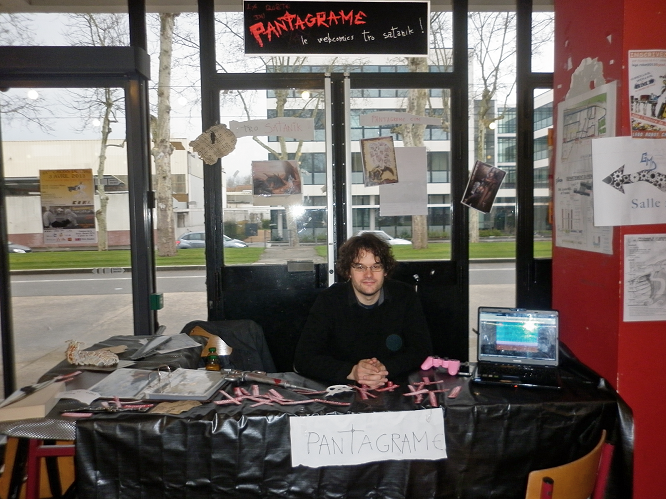 2 -
GEEKOPOLIS 2013
Location: Paris
Booth partner Crash System
The indie movies association Crash System, specializing in traumatizing works, graciously offered Pantagrame some exhibition space!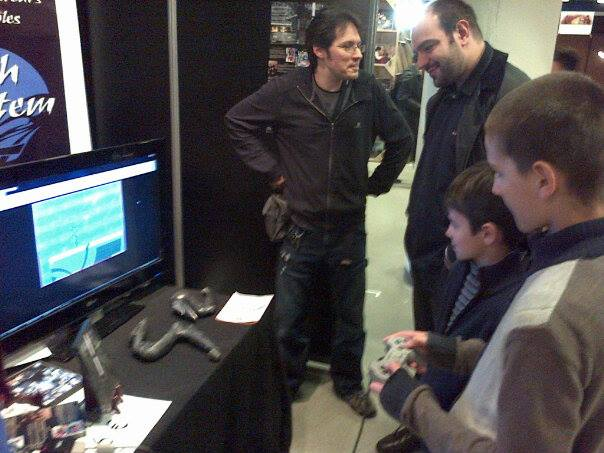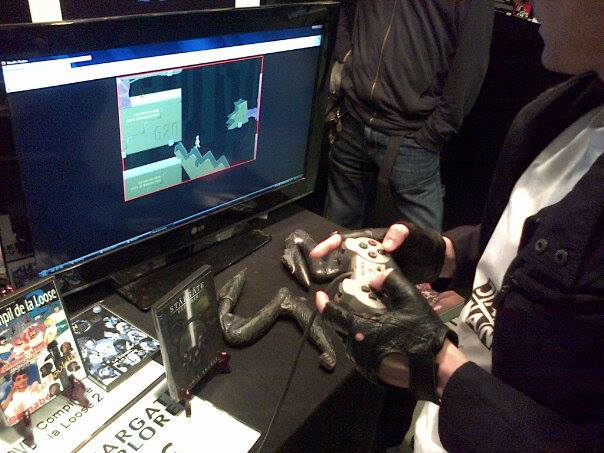 3 -
JAPAN ADDICT 17
Location: Strasbourg
The first fully-satanik booth! From there, there was no longer any partnership needed for Pantagrame booths.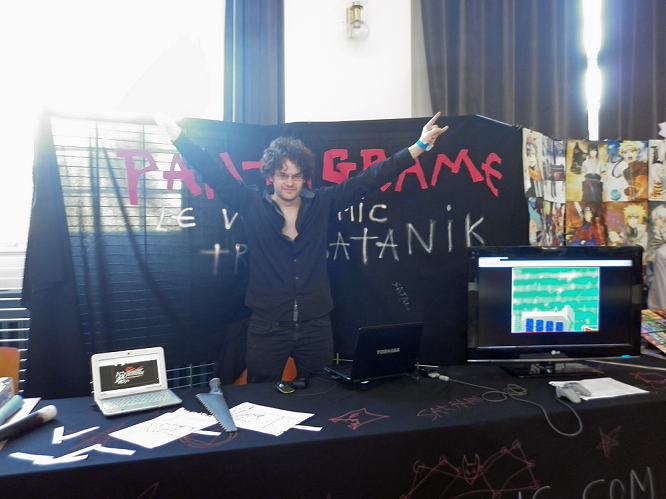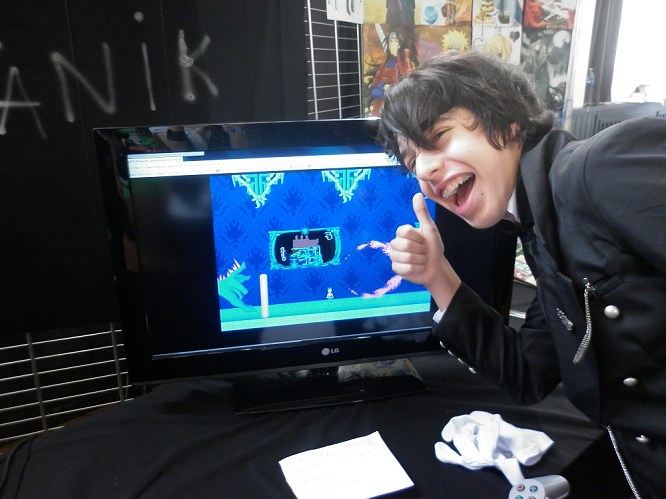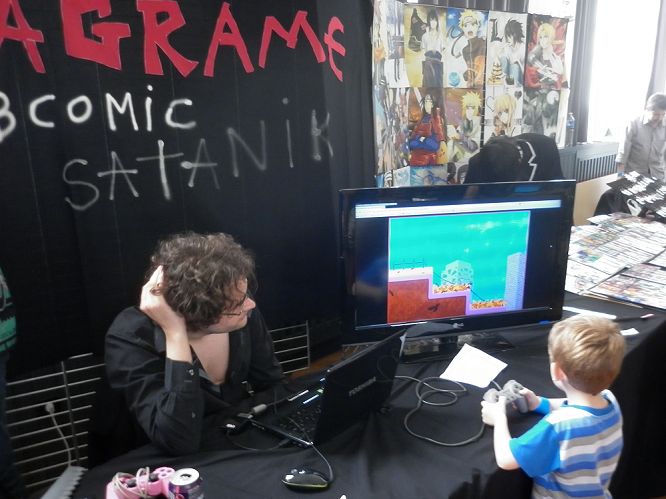 4 -
JAPAN ADDICT 18
Location: Strasbourg
The previous convention was a beautiful experience, it motivated us to summon the Demon in Alsacian country once again!
This time, Arkh and Bica were able to join me for the trip.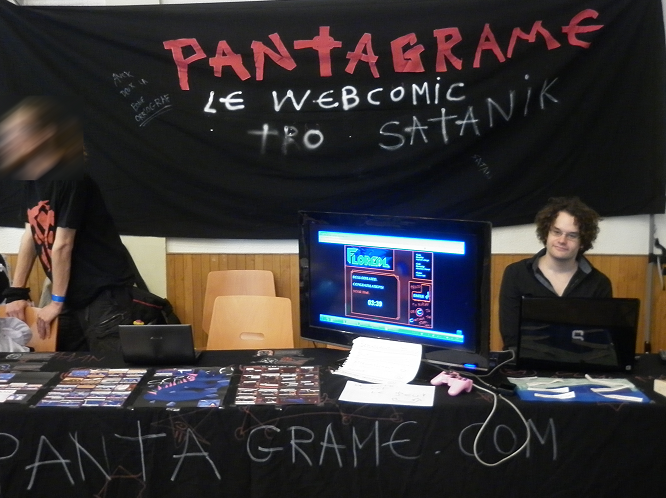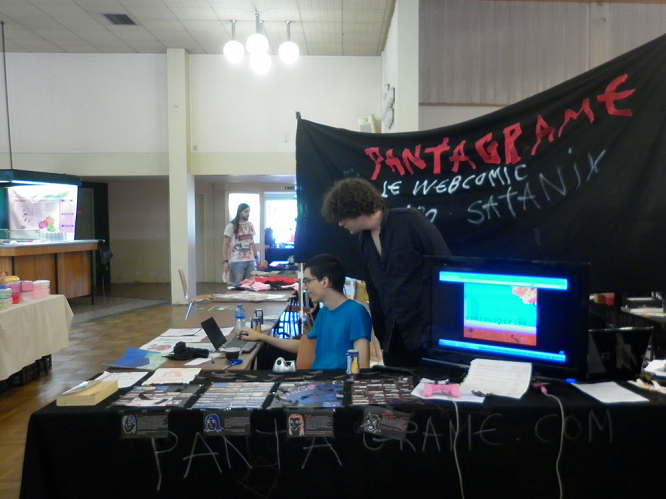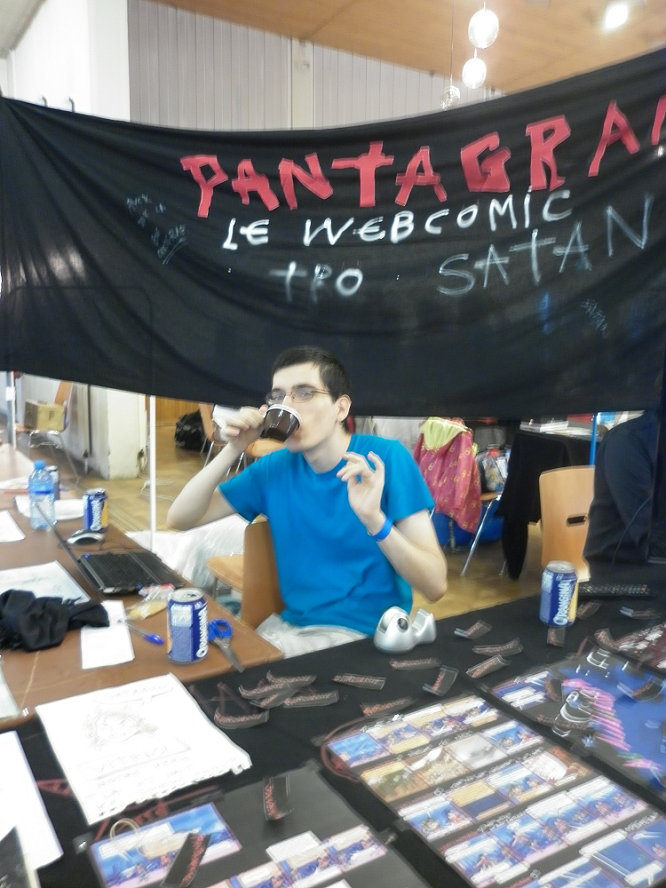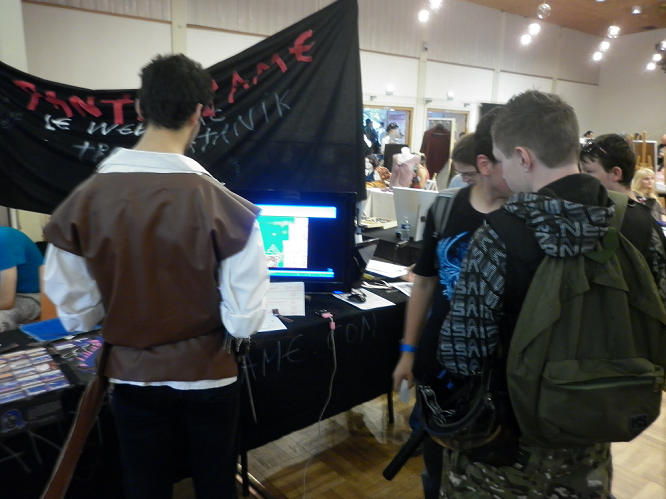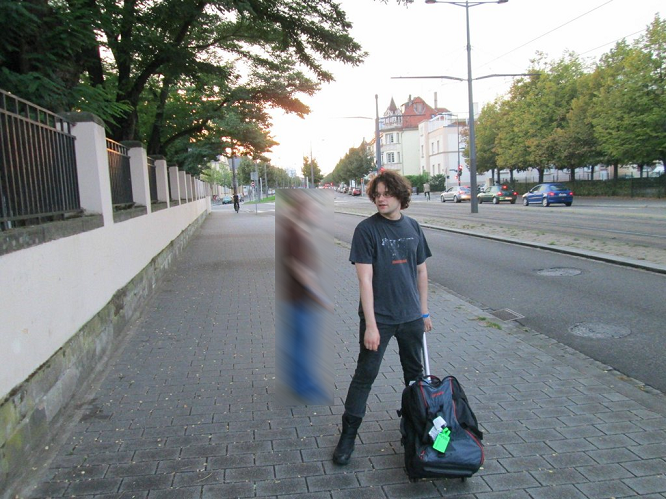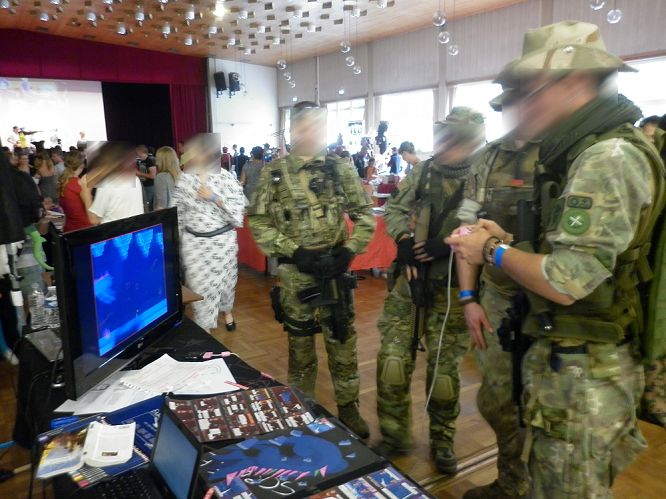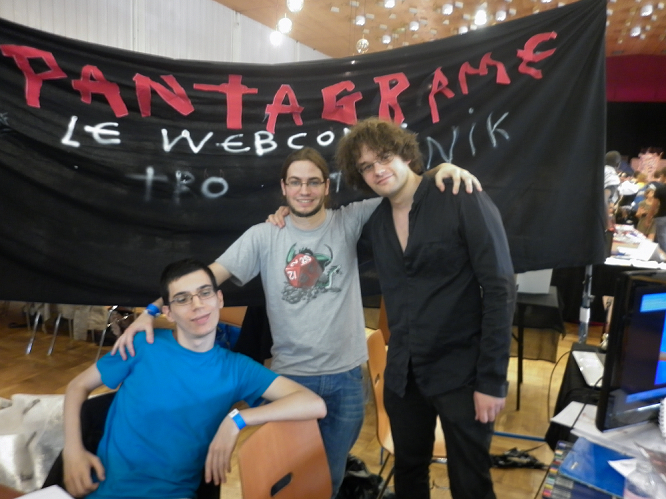 5 -
JAPAN ADDICT 19
Location: Strasbourg
Once again, a great con, with a quality cosplay exhibition by Raza and friends, and the first physical meeting with Homestucks!