Pantagrame: A webcomic so satanik
Article on the cultural blog Dans ma bulle culturelle by Jessica Staffe.
"This exciting trip will delight the players, for the environments and animations throw us in a surprising universe, full of obstacles, inhabited by strange, fantastic creatures."
Article on the LGBTQ blog The Slash Pile.
"The overall tone is lighthearted-to-silly, but it handles its emotional cards with tact, grace, and excellent timing."
  Meet Raphael Lafarge, creator of the Pantagrame video game
Radio program from February 5, 2016, interview by Lara for Radio Gue Mozot.
 ► English translation of the audio ◄
  Discovery of the Fantastic Space
Article published in the Gerardmer newspaper Le Petit Fantastic, issue #180, January 30, 2016:
"Go and meet Raphaël Lafarge and their Pantagrame, an imaginary universe they intend to be 'coherent and logical', where a musical score replaces the stars of heaven. Originally a novelist, this author now wishes to explore other forms of narration." [translated]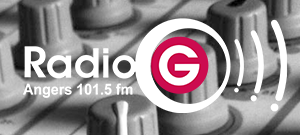 Interview with Mathieu Seddas, graphic artist and illustrator
By Pierre Marie, Romain and Marie-Charlotte Guillou from Radio G!, on the occasion of the ImaJn'ère festival. Mathieu talks about his participation to the Topaze project, a Pantagrame spinoff.
► English translation of the audio ◄